Bronze Stair Railing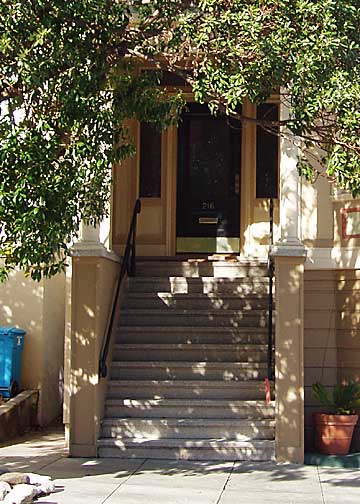 This bronze stair railing was custom created for a Victorian home in San Francisco, CA. Due to the complexity of it and the limitation at the foundry, it was created, from the start, in specific sections. This allows it to be adjusted for any rise and run of any staircase. In this project, specifically, the stairs were pretty steep, as you can see in the pictures.

If you would like a railing such as this, please contact me at the addresses below and be ready with information such as total rise and run, if you want both left and right railings or just one, and any specifics you feel may be important. Good pictures of the setting where the railing will go will be helpful. We can take it from there and work out the fine details.
Complete left railing
Top half of the railing
Close-up of the top spiral
Mid support loop on left rail
Bottom spiral and support bracket
---
---
---
Please note: All the images you see and the pages you see them on are covered by copyright laws and it's a lot cheaper to deal with me directly than not. Thanks for supporting the rights of the artists.
Copyright 2007 by Michael Dunn

All rights reserved
---
Enchanted Creek Studios
Box 455
Boulder Creek
California
95006
Phone: 408 395-0881
Email: michael@enchantedcreek.com
URL: http://www.enchantedcreek.com
---
Last updated on January 19,2007