SANTA CRUZ MOUNTAINS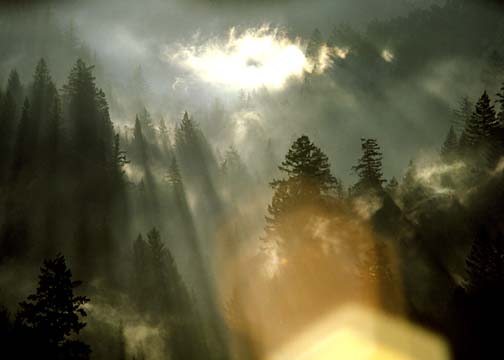 Enchanted Creek Studio sits in a valley high within the Santa Cruz Mountains. The dirt road leading to the Studio is a little rough, but the views are great and worth sharing with others.
The pictures you are viewing were taken at different times of the year and at various hours of the day from an assortment of places nearby. I find a uniqueness to this area and see many different images depending on the time of day and the season.
---
---
---
Please note: All the images you see and the pages you see them on are covered by copyright laws and it's a lot cheaper to deal with me directly than not. Thanks for supporting the rights of the artists.

Copyright 1995 - 2020 by Michael Dunn

All rights reserved
---
ENCHANTED CREEK STUDIOS
P O Box 455
Boulder Creek
California
95006
Phone: (408) 395-0881
Email: michael@enchantedcreek.com
URL: http://www.enchantedcreek.com
---
Last updated on May 20, 2020