ENCHANTED CREEK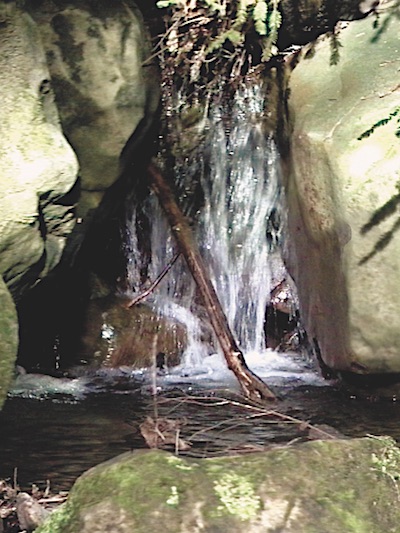 The main shop space of Enchanted Creek Studios sits upon a set of boulders that rise up alongside Enchanted Creek, a tributary to the San Lorenzo River, which meets the Pacific Ocean in Santa Cruz, California.

Here you will find a few pictures taken of the creek itself, which is about a mile long, as well as some of the surrounding countryside, taken during different times of the year. The creek, by the way, was named "Enchanted" long before I decided to make my home here, even though I am the first and only immigrant to live alongside it.

I'm sharing this because some very important people in my life thought it would be nice to see the atmosphere that surrounds my creative processes. They find a peace in being near the creek - perhaps you will too.
---
---
Please note: All the images you see and the pages you see them on are covered by copyright laws and it's a lot cheaper to deal with me directly than not. Thanks for supporting the rights of the artists.

Copyright 1995 - 2022 by Michael Dunn

All rights reserved
---
ENCHANTED CREEK STUDIOS
P O Box 455
Boulder Creek
California
95006
Phone: (408) 395-0881
Email: michael@enchantedcreek.com
URL: http://www.enchantedcreek.com
---
Last updated on March 5, 2022