THE WESTERN UNITED STATES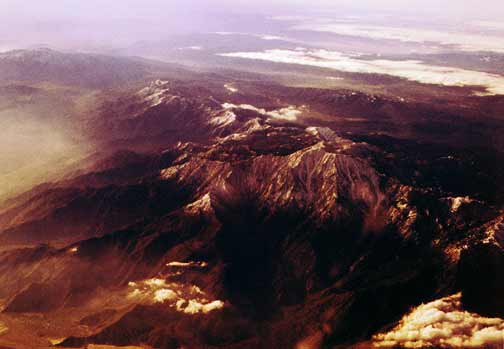 is treasure chest of natural wonders. It has a variety of landscapes ranging from lofty snow covered peaks to deserts that lie below sea level, the Pacific coast, the Rocky mountains, lakes, dense forests and many other aspects of natural beauty that millions of people enjoy every year.
Much of what you'll see on this page are images from a few of the National parks of the western region from the Rocky Mountains to the Pacific Ocean, as well as other pictures taken while traveling to and from these parks. I, personally, am very thankful for the National Park system. They have set aside certain areas to protect them from commercial interests in an effort to help preserve some outstanding areas for the children of the future. Nothing is perfect and there are political problems now and then concerning control and administration and direction of the National Park System, but overall this is working. If it wasn't for the Park System, Glacier National Park in Montana would have been deforested and mined to where there was nothing left, Yosemite would be filled with condos and high priced homes and shopping centers, and the Grand Canyon would be filled with trash and the waste from millions of people. Nothing is ideal or perfect, outside of extreme wilderness, and inside of each of the parks are areas that are virtually untouched and as wild and natural as they have been since the beginning of time, so if you want to see perfection, take a long hike and go look at it.
The picture above is called "Rocky Mountain High" and is taken from the sky above Colorado.