LOCAL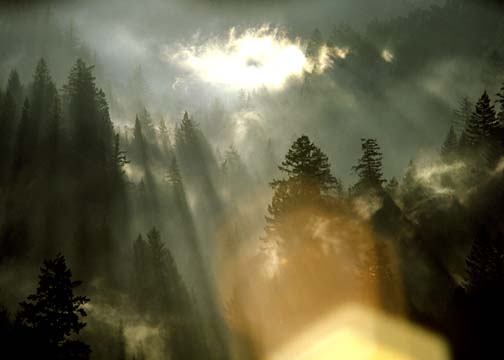 pictures are sometimes so normal that we forget that they can be seen by others as beautiful too. What I've presented here are some of the shots I've taken in the area of the central California Coast, from Big Sur to San Francisco, with a focus on scenes from within a mile or two of my studio.
Although not as spectacular as the National Parks, nor as striking and energetic as a sunrise or sunset, there is still a particular quality to the natural beauty in this area. It has its coast, beaches, mountains, streams and mists and a lot of unusual little places.
I hope you enjoy seeing a little of what I consider to be representative of the feeling of home. It's not a building or a city square, not a yard or a toy, but more a feeling, one of familiarity and rightness, of normal and natural. This is the natural part of home to me.